While winter saw Purple make a huge statement this fall/winter...it's now time for an electric new color that's got everyone, including celebrities buzzing.
Cobalt Blue
is the new Purple! That's right I know you've noticed it...infact its pretty hard to miss...since all the biggest celebrities are parading around in it on the red carpet, at premiers and parties! Well you can get a piece of the action with these
fab deals
to electrify your wardrobe with the color of the season!
Eva Longoria and Hayden Panettiere Electrify in
Cobalt Blue
!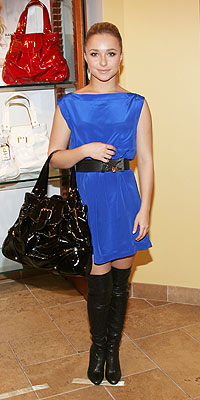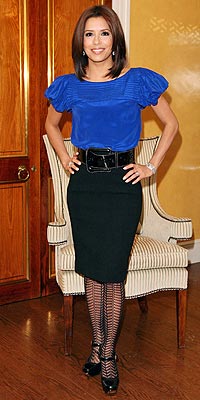 America Ferrera makes a bold statement on the Red Caroet with her
Cobalt Blue
Strapless gown.
Lauren Conrad shows off her Toned back in this
cobalt blue
no.
Emmy Rossum.
Audrina Patridge.
____________________________________________________________________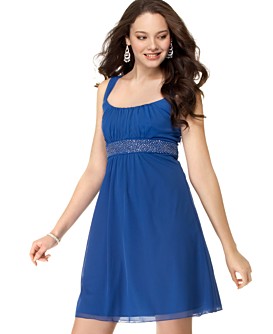 LaBelle Mesh Emma Dress with Beaded Inset
(Original Price: $68

Deal Price: $47.60

)


Shelly Steffee Slip Dress
(Original Price: $240

Deal Price: $120

)
Madison Marcus Austere Sleeveless Dress

(Original Price: $325

Deal Price: $162.50

)





Rory Beca Jeweled Scoop Neck Dress
(Original Price: $334

Deal Price: $167

)
Foley + Corinna Stretch Cowl Neck Tunic

(Original Price: $374

Deal Price: $112.20

)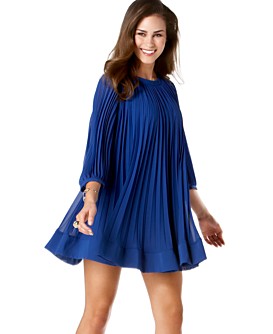 Mimi Chica Pleated Trapeze Dress
(Original Price: $59

Deal Price: $41.30

)



Shelly Steffee Convertible Tunic
(Original Price: $288

Deal Price: $144

)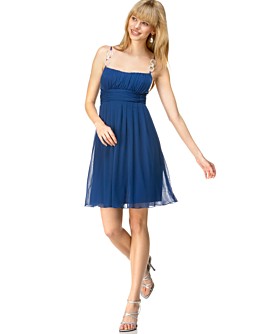 Love Tease Emma Dress with Rhinestone Straps

(Original Price: $68

Deal Price: $51

)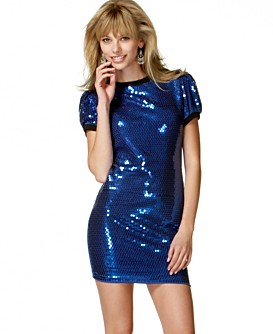 Red by Marc Ecko Sequined Puff-Sleeve Dress
(Original Price: $79

Deal Price: $39.50

)



Thayer Viva Dress

(Original Price: $198

Deal Price: $99

)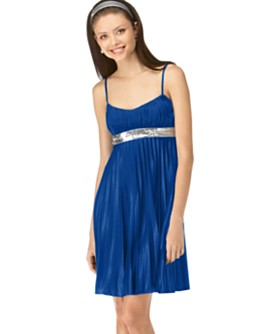 Love Tease Pleated Sequin-Trim Emma Dress
(Original Price: $74

Deal Price: $55.50

)