It's the new year and, if you're sick of your old style, it may be time to
update your look.
January is the perfect time to revamp everything from your
makeup
to your
shoes
, which is why all the fashion magazines are brimming with ideas, strategies and advice.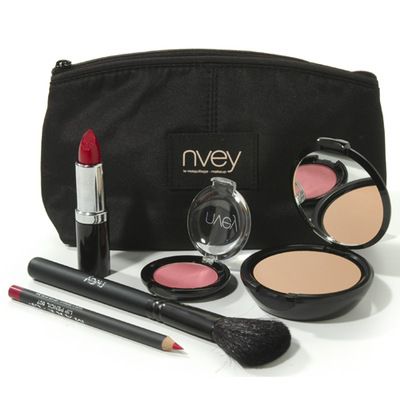 1. Bust out of your hair and makeup rut
- it's an easy way to make a fast change.
Cropped cuts, bright eyeshadow, big-time blush, sun-kissed skin, long and loose hair, red or pink lips and dramatic eyes are some of the season's best looks.
2. Add these three hot items to your wardrobe:
sleeveless
jackets
, which provide "a more structured look with less fuss";
peep-toe
booties
, which bring "a small dose of sexiness" and "the perfect amount of playfulness"; and
fluid trousers
, since "looser is in this season."Keep your schoolboy blazers, the oxford lace-up
shoes
and skinny slacks, but toss your ponchos, over-the-knee boots and leggings
3. Incorporate metallics
into your
clothing
,
shoes
, and accessories. A soft
clutch
, a tiered
necklace
and shapely wedges share a glow that injects basic black or denim looks with a dose of pure alchemy."And if you're going for cutting edge, choose rose gold, "the newest metallic to be mined for glam day or night pieces."
4. Discover a brave new nail colour
. To find a dark, arresting
polish
, choose a hue that complements your skin tone. The pros say dark complexions look best in rich burgundies with gold undertones and in deep purples. Women with medium or olive skin wear deep berries and reds well. The roaring '20s are inspiring fashion designers these days. So the next time you have a big night out, be bold and wear a flapper gown.
5. Experiment with your shoe collection
.
Stilettos
aren't the only sexy shoe this year. "If you're afraid of a six-inch heel, go for
platform shoes
!". They're very sexy and much easier to live with."
6.Consider denim in a colour other than blue
. Start with
jeans
in a washed-out shade. Then throw on a not-so-girly jacket, but make sure your top isn't also bright. To nail the look, make sure your colo
ured
jeans
aren't too tight and wear neutral shoes - black is too heavy for this look.
7. Thinking of chopping you
r hair?
A choppy boy crop works well on hair that's fine and straight, a piecey pixie cut suits wavy hair, while a bob with swing is great for thick or straightened hair.
8. Make eyeliner your beauty staple.
9. Sheer clothing is a strong trend for spring.
Your must-have sheer item for spring is a top, play peekaboo with a see-through skirt. Veiled layers give you diaphanous coverage without the big reveal.