Every fashionista knows fashion changes from season to season. Some trends carry on from one season to the next with a slight change. Then there are the classics that never go away. My top ten list consist of
ankle boots
, sweater coats, leggings, sweater dresses, skinny jeans, wide leg pants, tall boots, trench/peacoat, leather/suede jackets and shoes (booties, wedge boots, pumps, etc). So here is my list and recommendations for the top ten trends that are a must for Fall 06'.
1. Ankle boots: This is the number one must for fall. Every runway from Prada to Proenze Schouler has them. They vary from platform, wedge and stiletto versions. There are the moderately price ones such a JLO 'Damask' retailing around $150 and Steven by Steve Madden 'Lipstik'and 'Ellise'. Then there are more expensive boots such as Brioni's absolutely gorgeous boots at $835 and Donna Karan boots $587.
2. Sweater Coats: The second trend is sweater coats. Every brand has them, its just buying the right ones. This year its all about the striped and cashmere sweater coats such as the made by Stella McCartney $600 and Vince $275 (cashmere). Keep in mind they are meant to be kind of big so find a size bigger than your normal size.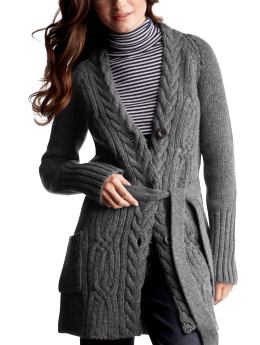 3. Legging: Surely leggings are 3rd because they are worn with the sweater coats. They are an essential staple this fall. They are worn with mostly all 06' trends. The two top styles come from Alice & Olivia with their grey hues at $128 and Rachel Pally with her skull and bones leggings at $88.They vary a lot in price but should cost no more than $130.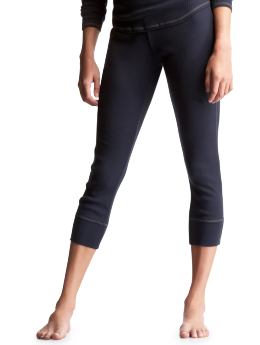 4. Sweater dress:
Sweater dresses are worn like sweater coats. They are pair with legging and/or ankle boots for a trendy look or worn with tall boots for a classy look. Try Alice & Olivia's fall line of sweater dresses. They also vary in price.
5. Skinny jeans: This is a summer trend that has carried on into the fall. These jeans are especially good for the fall because they are great with tall boots. This take away the need to tuck your jeans in your boots. They make it easier to put your boots on and gives a sleeker looking appearance. Sass & Bide and Tsubi jeans were the number one skinny jeans brand during the summer selling on ebay for about $150 thanks to Kate Moss and Lindsay Lohan. This fall I predict that True Religion and Tsubi may take this title with their new line of skinny jeans in over 20 shades.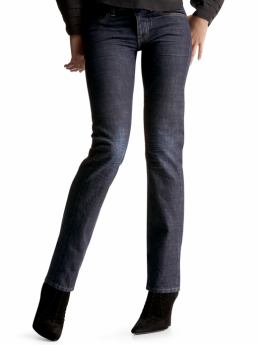 6. Wide-leg pants/jeans. Menswear for women is a big trend, thanks to the wide-leg trouser pants. They can be ultra professional and trendy. It is meant to worn with a button down shirts and/or vest.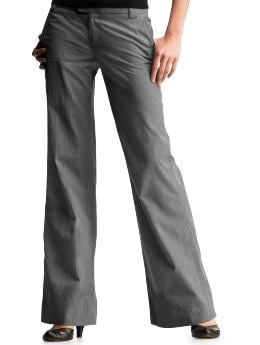 7. Tall Boots: Every fall boots all a must have. This year they have been taken to new height. The heels are taller, the heights are higher and the colors are gorgeous. Try looking for Steven and Steve Madden they have high end styles at much lower prices!
8. Trench/peacoats: Trench/peacoats are another classic that never goes out of style. There aren't big changes in them from season to season, but you always feel the need to buy as many as you can. You'll get good use out of them however. Juicy Couture have a beautiful tan trench that cost about $300.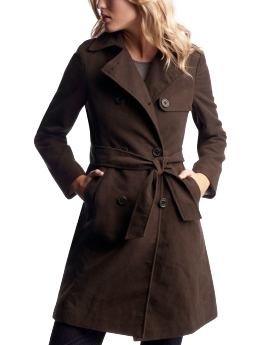 9. Leather and Suede Outerwear: A must have of the fall is a leather and/or suede jacket. This category consist of leather jackets and suede vest. There are so many styles that can be purchased. When looking for a leather jacket try looking for ones with stand collars that zip. In darker shades these style are more edgy and fashionable, try Vince and Bebe. For vest look for the shearling ones. That are lined with wool or fur. They are always edgy. Look for Guess Brand fall shearling vest.

10. Shoes: This category consist of different styles of shoes for fall that are great for fall including booties, wedges, platforms and pumps. These styles vary. They are the shoes that are always fashionable, but there are too many to put in their own caregory. There are booties such as Lipstik by Steve Madden selling for $130, Christian Louboutin which picture is at the very top for $690, and Bebe ankle boots for $140. For wedges there are boots and pump. Try searching for Balenciaga $895 wedge pump and L.A.M.B Charter's $399 wedge boots. remember bright colors are key!
View some great deals on Fashion Clothing and Accessories here!