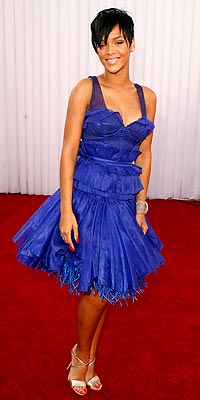 Bold Colors like Cobalt Blue:
Bold bright colors are big among spring fashion trends. Cheerful, bright colors walked down the runways for spring 2008. Color-happy women will dress in eye-popping colors like daffodil yellow, intense orange, lime green, hibiscus red, bold fuchsia, wild violet and
cobalt blue
. 'Do you have this in electric blue' will become the most asked question in shops worldwide. This distinguished blue will be the trademark of every fashionista worldwide.Be careful though, too much bright in an outfit can be overwhelming. For example is your outfit is a bright, accessories should be neutral and vice versa.
View the Best Fashion Deals Online